EXPERTS IN COMMUNICATIONS
MS. PIRJO AIRAKSINEN
PIRJO AIRAKSINEN Channel Four Finland
Helsinki, Finland











Pirjo Airaksinen today is the Senior Vice President of Programming at Channel Four Finland (Nelonen). From 1998-2000 she was the Head of Domestic Programming at Channel Four Finland and before that the Executive Producer/Programme Director of Crea Video, Finland (largest independent in Finland) producing feature films, TV programmes, industrial and commercial films. Airakasinen was a shareholder in Video Design Ltd. - primarily producing industrials for international audiences. She worked at the Finnish Broadcasting Company from 1978 to 1983 and has been a member of the Board of Directors of the Finnish Film Foundation and also the Chairman of the Finnish Independent Producers Association as well as member in the Board of Advisors in the Promotion Center for the Audiovisual Culture in Finland. Airaksinen is an active member of the jury in several festivals and competitions.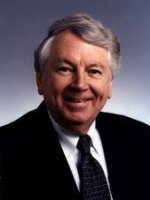 MR. J.W. ANDERSON
Founder and Chairman U.S. International Film and Video Festival
Chicago, IL, USA











J. W. ("Wil") Anderson is a graduate of the University of Maryland with advanced studies at the University of Wisconsin. His broad and varied marketing background includes sales, sales promotion, advertising and public relations in the areas of both consumer goods and industrial marketing with such leading international firms as Johnson Wax, the former Wilding Film Productions division of Bell & Howell and Keebler Company. Anderson is Chairman/CEO of ShowAmerica Inc., Elmhurst, Illinois, an international company he founded in 1967 which specializes in providing unique attractions for trade shows, sales meetings, and publicity events. In 1968, Anderson established the U.S. International Film And Video Festival and in 1971, he originated The Mobius Advertising Award. In professional industry organizations Anderson is a member of IVCA the Association for Visual Communications, London; ITVA the International Television Association & IDA the International Documentary Association both U.S. based; and a former member of the Board of Directors of CINE, the Council on International non-theatrical Events, Washington, D.C.
MR. BERIFI APENTENG
Graphic Communiations Group Ltd.
Accra, Ghana











Berifi Apenteng has studied Law and Journalism. Presently he is the Managing Director of the GRAPHIC COMMUNICATIONS Group Limited, Accra, Ghana.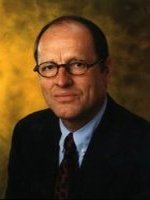 MR. WALTER BRUS
ARRI TV Produktionsservice GmbH
München, Germany











Walter Brus worked in the Sales Department of Geyer Werke in Berlin und Munich until 1987. From 1987 bis 1998 he was Head of ARRI Copy Works in Munich. In 1998 he became Managing Director at Cinemedia Film AG for Geyer Berlin and has been with Bavaria Bild und Ton since September 2000. After a leading position at Schwarz Film Berlin Postproduction GmbH he is with ARRI in Munich again.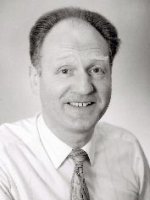 MR. GRANT EUSTACE
Writer and Consultant
London, United Kingdom











Grant Eustace is one of the UK's most experienced corporate writers, with over 240 scripts to his credit across a wide range of industries, for clients in eight countries, and the winner of a dozen international awards. In addition, he writes for other media such as cinema, radio and audio, as well as working as a broadcaster and corporate communications consultant. He lectures at the British National Film and Television School, and regularly speaks at international meetings. He is also a member of the Board of Advisors of the US International Film & Video Festival in Los Angeles. Appointed March 2008 Editor-in-Chief World Trade Center Television.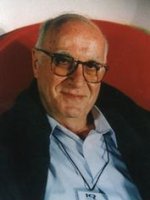 MR. PEDRO HATHEYER
Hélicon - Training Resources and Videos Ltd.
São Paulo, Brazil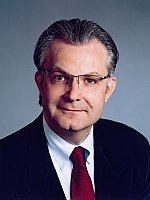 PROF. FRANK HEINRICH
European Media and Business Academy (EMBA)
Hamburg, Germany











Prof. Frank Heinrich, Director of the European Media and Business Academy (EMBA), Hamburg, studied marketing and business administration and was a trainee at the publishing house Gruner + Jahr. In 1985 he became Head of Press and Information at RTL Television in Luxembourg and Cologne, then in 1988 Head of Communications and Programme Planning and a member of the board of directors. After subsequently working as Publisher at Kellerer & Partner (Ebner Group) in Munich and also editor-in-chief of Medien Bulletin, in 1994 he became Head of Press and PR, company spokesman and member of the board of directors of the Berlin-based TV broadcaster SAT.1. From 1996 he was CEO of Viscom Int. Medien- und Kommunikationsberatung S.A R.L. in Luxembourg, with major clients in both Europe and the US. Then in 2005 he became Head of Macromedia University of Applied Sciences in Media in Hamburg, and a member of the presidency of the university. In 2007 he began to work for EMBA. He holds a professorship in Moscow.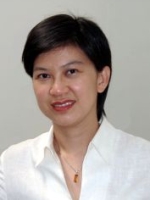 REPRESENTATIVE FOR MALAYSIA & SINGAPORE:
MS. JANETBON
Executive Producer/Electronic
Cinematographer & Editor
Jigsaw Productions S/B
Kuala Lumpur, Malaysia








Janetbon is the Co-Founder and Executive Producer of Jigsaw MCMXCV. She has shot a variety of productions since 1986 for directors from Hong Kong, Taiwan, India, New York, London, and clients such as ICI, Toyota, and Versace. Founded in 1995, Jigsaw Productions S/B is a Kuala Lumpur-based professional Production Company that specialises in all aspects of video and film-making. Its productions vary from television commercials, corporate/product videos to training/industrial productions, including underwater filming and have accommodated clients across the globe. Highly respected for her professionalism, and her ability to also speak Mandarin, and Cantonese, including the Chinese dialects of Hakka and Hokkien, Janetbon adapts especially well to the demands from the clients throughout the Asia-Pacific, and Asean regions.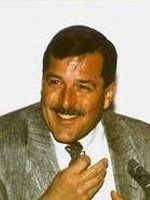 REPRESENTATIVE FOR NORTH AMERICA:
MR. CHRIS KATER, Video Placement Worldwide
Alexandria, VA, USA











Chris Kater is the President of Video Placement Worldwide (VPW). VPW is owned and managed by experienced sponsored communications professionals. The business was started in response to demand from corporate communicators for an efficient and reliable video-based promotion and placement service, offering creative solutions to specific corporate personalities and needs. VPW's program tracking, measuring and results analysis services provide critical program performance information. They measure program usage, with number of actual viewers, while also providing demographic data and user feedback. As President of VPW, Kater specializes in working with corporate, government, trade association and non-profit organizations for the past 18 years. Based in Washington, DC, Kater is currently working with Cingular Wireless, the National Endowment for the Arts, the National Science Foundation, the Life Insurance Foundation for Education (LIFE) and the Royal Netherlands Embassy to mention a few. Kater is VP of International Competitions for the Council on International Nontheatrical Events (CINE) festival, a Blue Ribbon Panel Judge and Award Presenter for the New York Festivals and current President of Inforfilm International, a group of international informational distribution specialists.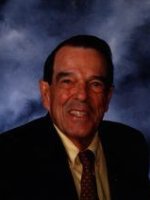 MR. DAN KATER
Communikaters, Inc., Video Placement Worldwide
St. Petersburg, FL, USA











Dan Kater is the founder of JD Communikaters, Inc in St. Petersburg, Florida, and the President of Video Placement Worldwide. He is former President of CINE Council of Non-Theatrical Events, Washington DC; former President of Inforfilm International; former President of Modern Talking Picture Service, Inc.; Kater is a member of the Public Relations Society of America. He studied at the Ohio State University - BS Degree Journalism/Public Relations and at Loyola University (Chicago) - Masters Degree Communications.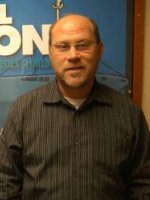 MARK KORNMANN
National Park Foundation
Washington, DC, USA











Mark Kornmann is the Senior Vice President for Grants and Programs at the National Park Foundation, the charitable partner for the National Park Service.
Kornmann is responsible for administering grants to the national parks in the areas of youth, conservation, professional, and community engagement. The National Park Foundation grants over 28 million dollars each year in support for the national parks.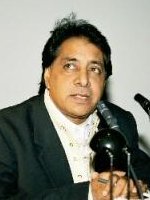 REPRESENTATIVE FOR INDIA:
MR. DINESH LAKHANPAL, Lakhanpal Productions
Mumbai, India











Basically a creative writer/journalist-turned-film maker Dinesh Lakhanpal is based in Mumbai, the Mecca of Indian Film Industry. Having to his credit a feature film as Director-Script Writer and experience of six other feature films as Associate Director and Dialogue writer, he also has to his credit more than 30 documentaries with Four International Awards and Two major National Awards. Lakhanpal had been contributing as a freelancer to almost all the major publications of India, articles on socio-political, socio-economic and cultural issues besides having participated in major International as well as National conferences on as varied subjects as environment, language and humanity. Till recently, he had been Vice-President of Indian Film Directors Association and is member of various crafts associations and Film Industry representative bodies.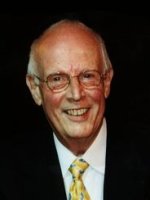 MR. BODO MENCK,
JURY PRESIDENT
Producer, Director, Writer, Lecturer, Consultant
Hamburg, Germany










Bodo Menck has received a steady stream of national and international awards across nearly five decades demonstrating his leading position in film-making. The subjects of his scripts, concepts and directing have been PR films, documentaries, motivational films, management training and health and safety at work. His career runs from working as an assistant to experienced and successful film and documentary directors and producers through periods of study in the US to 40 years of production in his own company (gong-film bodo menck). Menck filmed with his team in Europe, Africa, Asia and the Americas on behalf of numerous international companies. Now, as lecturer at the Hanseatic Academy for Marketing and Media in Hamburg, he is passing on his experience to young people in the film and video business.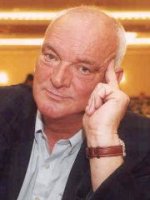 MR. JIRI MIKES
AKA Association of Communications Agencies
Prague, Czech Republic











Jiri Mikes graduated from Prague University of Economy and has been engaged in advertising since 1965, working in state owned agencies (Rapid, Merkur). He was the Director of McCann-Ericksson in Prague and has been Director of the Association of Communications Agencies of the Czech Republic since 1992. Mikes is a member of the Board of European Association of Communications Agencies and a Professor for Marketing Communications at Prague University of Economy, he also lectures at the Film Faculty Prague.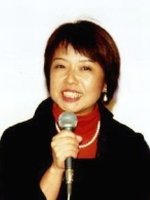 MS. EMIKO OKUMURA
RaRa Project/Creative House Okumura
Producer, Writer
Osaka, Japan










Emiko Okumura launched "Creative House Okumura" in 1986, and since then she has made many promotional video programmes for companies, colleges, and also industry. Her special concern is in making films focusing on Japanese culture. Her short films touch the core of the Japanese aesthetic sensibility - resulting in organizing the "RaRa Project", a co-operation of creators, introducing the essence of Japanese culture to foreign people. She has received a number of international awards at film festivals and networks with producers in Europe and North America. Emiko Okumura is a member of the Japan Association of Audiovisual Producers, Inc., the Digital Content Association of Japan and the Osaka-Hamburg Sister City Association.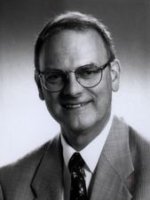 MR. HEINZ SCHMID
SMD Schmid Media Distribution
Bern, Switzerland











Heinz Schmid was active at FILM INSTITUT, the Swiss Media Institute for Education and Culture for many years creating and organising a department for the distribution of free loan films. Within the institute he was in charge of different tasks: media distribution, organisation, coordination, head of staff, the purchase and distribution of long feature films, videocassettes, management training films. Schmid has done jury work at national and international festivals and congresses of sponsored films. He also assisted in the organisation of Swiss congresses of sponsored films. When FILM INSTITUT stopped all activities of classical media distribution Schmid continued as an independent distributor and agent on behalf of different partners such as the Swiss Foundation for Handicapped Children, the Swiss Department of External Affairs or the Swiss Foundation for Audiovisual Adult Education.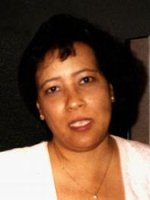 MS. BARBARA SUE-TING-LEN
Consultant on Global Media
New York, NY, USA











Barbara Sue-Ting-Len has extensive experience in the communication field, particularly the audio-visual area of Public Relations, Promotion and Marketing. After finishing her Communications & International Politics studies at Queens College in New York, she did an MA Programme for International Politics and Law at the Graduate Center, City University, New York. Her professional training includes Entertainment Law, Global/International Marketing & Planning, Planning & Implementation of International Digital Satellites, Negotiating Contracts in the Entertainment Industry, Competition Law, International Broadcasting Feedback & Evaluation Systems, Public Relations & Personal Administration. Sue-Ting-Len has worked for Warner Bros. Pictures, Canadian Broadcasting Systems, Press and Publications/United Nations, New York, the Office of the Under-Secretary-General - Department of Public Information/United Nations, New York, as well as at the United Nations Radio. In 1998 she published a book: White paper on "Violence in Children's Television Programmes", Barcelona, Spain. For many years Sue-Ting-Len was the Chief of the Audio-Visual Promotion and Distribution and Officer-in-Charge of the Multimedia Resources Unit at the United Nations in New York. Today she is a consultant on global media.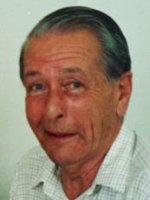 MR. PETER WILSON
Melbourne, Victoria
Australia











Peter Wilson has now retired after over 35 years as CEO of Business Films. He works from home consulting on audio visual projects as required.